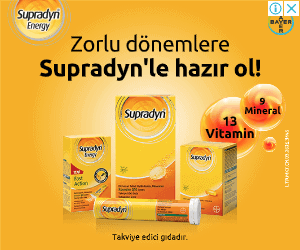 Kerem Qoserî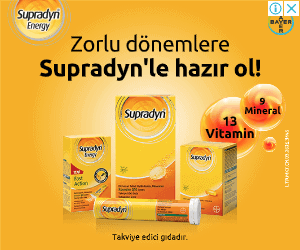 Çîroknûs, romanûs, wergêr û şanonûs Yaqob Tilermenî li Qoserê ji dayik bûye. Li Zanîngeha Dîcleyê, Fakulteya Perwerdehiyê, beşa Fizîkê qedandiye. Di Gulana 2002an de ligel deh mamoste û endezyarekî, bi hinceta "xebatên perwerdekirina kurdî" hatiye girtin û sirgunî bajarê Yozgatê bûye. Gelek nivîs û çîrokên wî di kovar û rojnameyan de hatiye weşandin. Heta niha pênç pirtûkên çîrokan û penç romanê wî ji weşanxaneyên weke Do û Lîsê derçûye. Ji bilî wergerê, bi şanonûsî û qunciknivîsiyê jî têkîldar e. Niha li Lozan a Swîsre yê dijî. Di mujilahiya çendîn cure hunerê de; hewl dide ku bi serfirazî deynê gelê xwe bide.
Herçî bi salan e heval û hogirtiyeke jidil di nava min û te de heyî û ez Yakob Tilermenî baş dinasim jî; lê ka em ji rêza guftugokaran dernekevin û ji cenabê te bipirsin bê gelo Yakob Tilermenî kî ye û dikare çawa bahsa kurtejiyana xwe bike?
Dema ev pirs ji nivîsakaran tê pirsîn, bêtirên bersivan bi kurtî ye û mirov naxwaze bahsa xwe ya takekesî bikin. Ji ber ku li gorî kevneşopiya civakê, gerek mirov xwe venebêje. Lê xala herî giring a tê jibîrkirin, nivîskar bi xwe vebêj e. Ger nivîskar xwe venebêje, ger qala hebûn û kiryarê xwe neke hingê wê bibe ciwateyeke ji civatê û ew ê li gora rêgez û pêşniyazên civakê vegere ser xeta herkesî.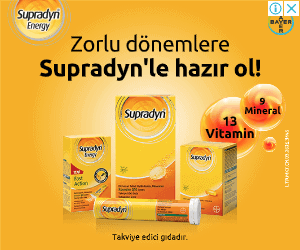 Ez di sala 1993an û vir veserê xwe li ser balîfa kurdî danînim, li ser wî maqamî xewnan dibînim û wan xewnên xwe jî li nivîsê û karên hunerî bar dikim. Weke şexs mirovekî afiriner im. Xwedî azmûna afirandinê me. Afirandinên xwe jî bi civaka xwe re parve dikim. Yanî ez rêgeza afirandinî ya hunerê bi berhemên xwe pêşnîyazî civakê dikim. Ev 30 sal in ez vê enerjiyê tevdigerim û dixwazim ev enerjî di nava civaka kurd de biteyise. Mijûlbûna bi hunerê pakbûn (xalîbûn) e ku bîrewerên kurdên pêşeng ewweke sekinîna di xelwetxaneyê de bi nav dikirin. Teyisandin jî, mîmesîs (çavlêkirin) e ku hunermend bi berhemên xwe yên afirandî wê pêşkêş dikin.
Ez ji Qoserê Mêrdînê -ku cihê pakbûn û çavlêkirina bi hezaran salan- derketim rêwingiyekê û li ser şopa afirîneran dixwazim şopên nû vekim. Min peyxama xwe ji kakilê kurdeyetiya Qoserê wergirt ku ji salên 1970yî ve cihekî şoreşgerî, xwebexşandina civakî û afirandinî ye. Û heta hevdeh saliya xwe û hin salên xebatkariya xwe lê jiyam.
Bi qasî nasîn û şopandina min, ew kesên bi wejeyê mijûl dibin, taybet jî hevtemenên te, pêşîn bi helbestê destpêkirine û paşê berê pênûsa xwe ber bi romanê de ajotine. Berovajiya wê, şexsê te ne bi helbestê bi çiroknûsiyê destpêkir lê me dît ku hejmara romanên te gihaştiye pêncan. Çi ye ew tiştên we ber bi romanûsiyê diajo?
Berê çîrok hebûn. Çîrokên mirovên pêşeng, xwedavend, siyasetmedar, rayedar û yên serdestan hebûn. Weke ji wan çîrokan jî em hîn bûne, ev kesên hikumdariya wan di çîrokan de dihatin vegotin, di serî de êrîşî çîrokan kirine. Em vêya ji serlehengê çîrokan Don Kîşot dizanin bê çawa wî êrîşî aşên bayînê kiriye, her wiha wî bi şûr û mertalên xwe bi xeribiyêjî şer kiriye. Şehrazada hezar û şevekê li himberî xerabiyan çîrok vegotine. Çîroka Kawayê Hesinkar li dû du hezar salan di civakê de teyisiye. Di çîrokan de vegotin hene, di çîrokan de felsefe û raman heye. Dema mirov bigihîje fêmdariya çîrokvebêjiyê, dikare hem di hemû beşên hunerî de hem jî di warê hemû jiyanê de biafirîne û vebêje.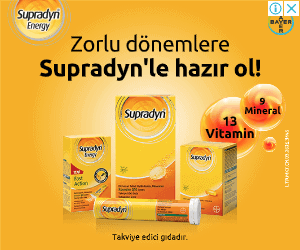 Ji ber ku di beşên hunerî de çîrok heye, dema mirov çîroknûs be dizane û dikare di çeşnên dîtir ên hunerê de jî biafirîne. Min heta nuha pênç pirtûkên çîrokan, pênç roman, gelek çîrokên zarokan ên pedegojîkî, senaryo, şanoname, bi sedan nivîsê edebî nivîsandine. Min muzîk-klîp kişandiye, min kurtefîlm kişandiye, min bi hezaran wêne girtine û ew ji ber aznûngeriya min a pêncî salan e, yanî hemû jiyana min e. Ez vê hêza xwe ji pirengî û pirdengiya axa Mêrdînê wedigirim. Her çiqas bi berdewamî ne li ser wê axê bim jî, ez gihîştime heqîqeta cevher û kakilê wê axê.
Digel te beşa mamostetiya fizîkê qedandiye jî, li gorî wê jîdiviyabû bala te bêtirîn li ser bar û karên zanistî, mijûlahiyên ilmî bûya. Lê em dibînin çidi çîroknûsiyê de û çi jî di romanûsiyê de, pênûsa te têra xwe qewîn û serkeftî ye. Sebeba wê çi ye gelo?
Gorbuhişt Qazî Muhammed gotiye. "Xwendin û zanist û pileya zanyariya xwe bi pêş ve bibin, ji bo dijmin we kêmtir bixapîne." Di serdemên berê de mirovên bi zanistê, bi astronomiyê, bi feylesofîyê, bi siyasetê û bi ilmên civakî remijûl dibûn, di heman demê de erbabê qelemê jî bûn. Ger mirov bi tenê xwe di warê zanyariyê de bi pêş ve bibin, jiyan û civakê li gora zanyariyê binirxîne, ew ê di bataxa pozîtîvîzmê de bixeniqe û nikaribe ji pirsên mirovan re bibe bersiv. Ger kesek bi tenê nivîskariyê derxe pêş û bexçeyên xwe ji zanyariyê şûv bihêlin, wê weke kesekî elît û derveyî civakê tevbigere. Mîrzayê Kurd Celadet Alî Bedirxan nivîskarekî kurd bû û li dora şert û şirûtên serdema xwe di gelek qadên şarezatîyê de hespê xwe bezandibûn û gihîştibû mistewaya munewwerîyê. Ji ber wê ye ku li dû 80-90 salan jî em li ser şopa wî xebatên xwe dimeşînin û hên jî gelek mirovên me yên erbabê pênûsê negihîştine rasteqînîya kiryarên wî. Ew li ser rêya kurdîniyê gihîşt radeya xwendewarî, zanyarî û ronakbîrîyê. Rojekê bi tenê jî ji derfetên xwe gazin nekir û sînga xwe weke mertalekî qewîn da ber hemû dijwariyan.
Min li Zanîngeha Dîcleyê perwedehiya zanyariya fîzîkê dît ku mirov dikare vê zanistê têkîldarî hemû beşên jiyanê bike lê belê zanîngehên ku li Kurdistan û Turkiyê bi hemû beşên zanist û çand û civakê hatine dagirtin ne li ser destên mirovên şareza têne birevebirin. Bi rêya endamên pergalê li ser pozitîvîzmeke kemalîstî û bi hişmendîyeke Turk-Îslamîstiya pergalê têne birêvebirin. Ji ber hindê keç û xortên ku bi xeyalên mezin xwe li wan zanîngehan digirin, li ser navê tiştekî ecêbtir digihên û di jiyanê de dikevine karînî dîtir ku sirf karibin jiyana xwe pê berdewam bikin. Serqise, dema min beşa fizîkê qedand û min li lîseyekê dest bi karê mamostetiyê kir, weke mirovê ku textika eniya wî li kevirê gorê keve, tê gihîştim ku çar salên min ên zanîngehê berhewa bûne û min li dibistanê bi rêya pratîkê xwe hînî fîzîka dibîstanê kir. Di sê salan de bûm mamosteyekî gihîştî yê fîzîkê lê dema vegeriyam Qoserê, saziya perwerdeyê ez li dibistana navîn peywirdar kirim. Her wiha sê salên din ên ji bo mamostetîyafîzîkê bi vî awayî li avê çûn.
Min di wê demê de li ser zanyarên weke Einstein, Arşîmed, Newton, Galîleo nivîsên zanyarî bi zimanê kurdî di kovara Jiyana Rewşenê de nivîsandin, lê ji ber rewşa xwe ya jiyanê ku min li jorê bahs kir, ji çîrokên zanyaran derbasî çîrokên wêjeyê weke Edgar Allen Poe, Sadiq Hîdayet û yên din bûm. Bi kurt û kurmancîbi rêya xwendineke têr û tijî li heqîqeta wêjeyê hasilîm û min bi palpiştiya fîzîkê xwest ji bo dahatûyeke xurt di gelek waran de biafirînim.
Li himberî hezkiriya wêjekarî û pênûsxebitandina te di heman pileyê de tu hezkiriyê erd û erdîgariya xwe ye jî. Ji bo ziman û mafê gelê xwe yê rewa, digel ku tu xebatkarekî dewletê yê fermî bû jî, tu her tim têkoşiya û te sekneke milîtanî rê da. Çi te aciz kir ku te tûşî welatê Ewropayê kir?
Ji dawiyê ve ber bi pêşiyê vegerim û bersiva te bidim, baştir wê sedema rêwingiya min were famkirin. Dema ez gihîştim Lozana Swîsreyê cihê pêşîn ez çûm serdana wê, du avahiyên sedsale bûn ku li yekê biryara parçekirina welatê min hatibû erêkirin û li ya duyem jî avahiya ku parçekirina welatê min lê hatibû îmzekirin. Dû re demildest min cihê gora Nûredîn Zaza peyda kiribû û çûbûm serdana wî jî. Ji ber ku zanyarê Kurd Îsmet Şerîf Vanlî jî li heman goristanê razayîbû, ez çûbûm mevandariya ruhê wî jî. Mirov li ku bijî û li ku evîndarê welatê xwe be, li wê de re ne bi bedena welatê xwe jî dikare bi ruhê welatê xwe bijî. Ji lewra mercên welatê me ji ber dakirkiriya bi hesab û bi kitêb destûrê nade ku kurdên rewşenbîr liser wê axê bi rehetî bijîn. Erê ez mamoste bûm, erê ez kurdek li nava netewa xwe bûm lê ji ber kirînên xwe yên di ber oxira welêt de tim tûşî mercên xirab dimam. Çinkû ez tu caran nebûm mamosteyekî dewletê, ti caran di nava sendîqayan denebûm wekekarmendekî ji her kesî, ti caran di nava saziyên kurdan de ji bo jiyaneke şexsî min li dergehên mirovên durû nedan. Hemû cehdên min ji bo xurtkirina têkoşîna netewî bû. Hevalê herî nêzîkî min jîev helwesta min fam nekirin û weke kiryarên xafikî û "nezaniyê" bi nav dikirin. Li ser helwesta mirovên xwe tê gihîştim ku derfetên afirandin û pêşxistinê nemane û ji bo xurtkirina afirandin û pêşxistinê bi hezaran kîlometreyan ji welatê xwe dûr ketim.
Gotineke rûspiyê kurd heye, dibêje, "Civakek zimanê xwe yê dayikê çiqasî bi pêş ve biribe, asta jiyana xwe jî ewqasî bi pêş ve biriye. Her wiha çiqasî winda kiribe ketibe binê zimanên dîtir, ewqasî bûye mêtîngeh, ewqasî bi qirkirin û pişaftinê re rûbirû maye." Ji ber wê, tevgera ku hay ji vê heqîqeta zimên heye, dikare ji bo rizgarkirina zimanê di binê hikum de rojekê serkeftinê bîne. Divê em jî weke nivîskar û xemxwirên zimanê di bin dest de ji piştevaniya vê tevgerê dûr nekevin û ji bo çend qirûşên dinyalikê nekevin safa dijminên xwe. Dîsa ew dibêje, "Civakên ku vê rastiyê dijîn, nikarin bibin xwedî jiyaneke bi hişmendî, sinc û estetîkiya watedar. Ji ber wê jî, nirxên bingehîn ên civakên ku wate, sinc û estetîka zimanê xwe windakirî be, wê bibe daringa (hammadde) nirxên dagirkeran." Yanî ji bo ku "Şîrê hinera me bête danîn / Qedrê qelema me bête zanîn". Li ku derê cîhanê be jî, em dikarin agirê ruhê netewî li wê derê gûr bikin. Helbet ew agir weke kakilê hesreta welêtbi xwedîyê xwe jî dikeve û wî/ê jî bi xwe re dihelîne.
Di hinek çîrok û rêzeromanên te yên mîna Sêbareya Mêrdînê 1, 2, 3 û romanên te yên dinê de, têra xwe te qala mijara şerê çekdarî û bandora wî ya li ser civakê kiriye. Îcar, li ser angaşta "Nivîskarê Kurd şerê dawî û bandora wê ya li ser civakê bi pênûsa xwe ya edebî nanivîsînin!", niherîn û bersiva te çiye?
Helbet ji ber nirxandin û angaşta der barê mijarekê de xwediyê wê nirxandin û angaştê berpirsiyar e û xwedî feraseteke subjektîfî ye. Ji ber ku pergala zexm û zordara dagirkerî ew qasîbi zanebûnpîvanan ji bo manîpulasyonan datînin, carna mirovên şoreşger û welatperwer jî hay ji xwe tuneneku li gora wan pîvanan tevdigerin. Çinku dagirker jehra asîmilasyon û biçûkdîtinê biawayekî sîstematîk bera nav xwîna bindestan dide ku ew xwebixwe li hemberî hevdudi pevçûnan de ne. Min mînakên vî tiştî di çar salên jiyana xwe ya Ewropayê de bi aşkerayî dîtin. Digel ku bi sedhezaran mirovên xwedîsoza kurdayetiyê mecbûr mane li Ewropayê bi cîh bibin û dixwazin têkoşîna xwe ji cihê mayîli vê derê berdewam bikin, tûşî wê jehran tên û weke kulma nokên li kevirketî her yek bi cihekî ve belav dibin. Ev jehr di dirûvê îktîdarê de ketiye nava xwîna her kurdan û ew vê ji bo kolekirina hevdu bi kar tînîn; digelku tevgera kurdan ev nexweşî bi nivîs û perwerdeyên xwe eweke tesbît danîne navêrastê jî. Îcar ew derfetên windayî ku destên dewleta dagirker li ser mirovên zana têne ferzkirin û wan mecbûrî sirgûnan dikin, li Ewropayê weke varyanta vîrusekê di dehan teşeyan re bihurîne û veguherîne nexweşiyeke mayînde. Ez bi xwe ji bo afirandin û cahda netewî li Ewropayê ji her demê bêtir bi enerjîyeke kêmtir û hesreta welat û malbat û heval û hogiran tev digerim, lê mixabin ew vîrusên varyant guherî ji dewletekê zêdetir hewl didin ku me bi paş ve bikişînin.
Li êwropayê derfetên xwe pêşxwestin û pêşvebirina nirxên kurdî bêtir in. Dewletên Ewropayê bi awayê maddî û manewî destekan didin hewldanên van rê û rêbazan, lê hişmendiya xwebiçûkdîtî û hezkirina ji ziman û bûnewerên serdesta Turkîtiyê nahêle ku berhemen kurdî li girseya kurd were belavkirin. Ji ber wê hem weke mirovekî çelakger hem jî weke mirovekî nivîskar ez bi barekî girantir hewl didim ku li cem civaka kurdan van berheman bigihînim wan. Ger qîmetdayîn û xwedîderketineke gihîştî li ziman û berhemên kurdî were kirin, wê hê baştir were fahmkirin ku şoreşa pêncî salan çiqasî di pirtûkan de cih girtiye. Min di pêşkêşiyên xwe yên berê de weke têgeh behsa "awira xerab a li bûnewerî''yên xwe kiribû ku ew awir jî dîsa bi rêya dagirkeran li hafizeya me barkirin. Di şertên zor û zahmet de hin mirov dinivîsin, hin mirov nivîsên wan weke pirtûk radigihînin û hin mirov jî hewl didin wan bi çend qirûşên kêm bigihînîn ber destên xwîneran. Mixabin digel wan hewldanên baş û zahmet jî hin mirov ji bo wê jahra îqtîdarê bera nava xwîna wan dayî, pirtûkeke nestewiyayîdatînin ber xwe û wê weke mînakekê pêşkêş dikin. Jixwe çendmirovên xwende yên derfetan nabînin ku xwe bigihînin hemû pirtûk û berhemên kurdî, li ser wê awira xerab a wî/wê kesê hemû nivîsên çapkirî yê zimanekî xerab dibînin.
Di bin çengê gelek kesan de yek zebeş hebin, zû diwestin, gilî û gazincan dikin. Ji bilî kar û barên te li welêt dikir û berhemên ku te diafirand, nuha em dibînin îcar li Ewropayê jî sekn li te tuneye. Çîroknûsî, romanûsî, wergêrî, qunciknivîsî, damezirîneriya komeleya çand û hunerî, heta şanonivîs û şanogertiya Yakob Tilermenî… Tu vê evîn û hêzê ji kuderê distînî?
Ev kirinên min ji ber çi sedem û baweriyan bin jî, ger ku ew negihîjin girseya armancê, bi ber bayê zemên dikevîn û careke dîtir li wan nayên vegerandin. Bi salan e ku min di rojname û kovarên kurdî de nivîsên wejeyê dinivîsandin/dinivîsim û di her nivîsa xwe de hewl didim ku li ser çavkaniya kurdî hin mijaran bi têgehên cudatir pêşkêş bikim. Weke awira çelloxwarî, Bîr, Beriya di dehdeqeyan, Gopalê Seyid Eliyê Findiqî, Her mirî gorrekê dixwaze, Sûret rabirdûyê vedibêjin, bêstatubûna romana kurdî, romanên polî-trawmatîk, sergoyê wêjeya kurdî û goristana wêjeya kurdî, kurd ne trampolîn in û hwd… Anthony Smithê di teoriya xwe de a li ser nasnameya netewî de gelek hêman aşkere kirine û em weke kurd digel wan hêmanan ji hêmanên dîtir jî hene. Bi vê minasebetê li ser destekî xelkê kundirek mîranê heye, ê me bi kêmasî sê kundir hene. Ji bo gihandina wan em enerjiya xwe xwe ya emrekî di yek derbê de bi kar tînin.
Min berê jî di nivîsê xwe de nivîsîbû, bi rastî jî kurdên bîrbir û zana, du umran di umrekî de bi cih dikin û bi temenekî kurt digihîjin dawiya jiyanê. Dibe ku ê min jî ji ber wan sêdeman be. Digel ku me bi zimanê Fransî baş nizanîbû, ez û hevjin û zarokên xwe tev li şanoya Masîreşê Biçûk bi zimanê Fransîbûn. Min bi rojan ji bo wergerandina romaneke hecim biçûk û feraset mezin hewl da ku li kurdî wergerînim. Ji ber ku li bajarê Charlie Chaplin (şarlo) dijîm, min xwest hişmendiya wî ya humanîstî hem bi kurdî û hem jî bi fransî bikim şanonameyek. Min ji bo kurdên penaber pirtûkeke rêbera bi du zimanan amade kir. Min sê çîrokên pedagojîkî yên zarokan bi kurdî û fransî amade kir. Ez tev li projeyên şanoyî yên ji bo penaberan dibim. Weke rêvebirekî Enstîtuya Kurdî ya Swîsreyê ligel hin xemxwirên kurd cehd didin kul i dibîstanên Swîsreyê zimanê kurdî hînî zarokan bikin. Ez jî muzîkê gelekî hez dikim û dixwazim stabêjên kurdî weke salên 1990î stranên xweş biafirînin. Digel hewldana çend kesan divî warî de jî xetimandinek heye, min heta niha sê stran bi gotin û muzîk amade kirine û dixwazim bi staranbêjeke/î kurdîhêz re parve bikim. Îcar ev hewldanên me, pirrên caran li astengiyên navxweyî diqelibin û "qedrê pênûsa me" bi sêdemên berjewendiyên biçûk têne binpêkirin. Bi rastî jî yek armanca van kirinan heye ku li ser asasê avakirina Bîra Kollektîfî ya Kurdî û Kurdîstanî ye. Ez ji qencîneya a kurdewar re diguncînim û dixwazim ragihinim hemû kurdan. Ji ber ku derfet hene mirov bi rêya teknolojîyê bigihêje hemû dînamîkên kurdan, ez ji wan derfetan bê sekin didomînim.
Di ajanda û hebanoka te de niha çi hene? Di nêz de tu yê mizgîniya ti berhemên nû bidî?
Di hatina xwe ya Swîsreyê de min gelek helbest nivîsandin. Nizanim ji ber balkêşiya vî welatî bû yan ji ber hesreta kurdî ya di giyanê min de berevbûyî bû. Min dixwest rojekê ez van helbestan bi xwîneran re parve bikim. Nivîsên wêjeyî û ramanî ku gihîhiştine ser hev, dikarin weke pirtûkekê werin çapkirin. Werger hene. Pirtûkên zarokan hene. Ger derfetên nivîsandinê bi dest kevin, du romanên nenivîsandî di hişê min de hene. Yek jê li ser rêwîtiya jiyana min e, ya dîtir vebêjiyeke nû ye ku dixwazim têxim nava refikên pirtûkxaneya kurdî. Min pirojeyeke sûretgirîyê qedandiye û dixwazim bi Swîsriyan re parve bikim, lê ji ber tunebûna destekê hê jî sekinîme. Min şanonameyeke mijar penaberî nivîsandiye û ez ê ligel du hunermendên Swîsî di dawiya meha nîsanê de rêvebirina deh lîstikvanan re pêşkêş bikim. Bi kurt û kurmancî dixwazim vê bibêjim; çawa ku min hemû berdêlên xwe di ber ziman û hunera kurdî de dabe, ez dixwazim weke Molîerî, li ser dikan wan xebatan çavên xwe li jiyanê bigrim. Yanî heta kêlîka dawî ya jiyana xwe, ez ê bi evîn û hezkirina welat û netewa xwe bijîm.
Gotinên te yên dawî hebin…
Ev sed sal in (berîya wê jî) kurd li her derê cîhanê ji bo hebûna xwe bigihînin misogerîyekê hemû berdêlên giran dane û wê bidin jî. Niha tevgera kurdan ji bo armancê rêyeke dîtir danîye himberî kurdan û ji wan jî dixwaze ku bi minasebeta gihîştina armanca kurdewar piştgiriyê bikin. Her wiha destên dagirkeran ên bi jehr jî di nava xwîn û xwêdana me de digevize ku hemûkedan manîpule bikin. Ji bo zimanekî azad, ji bo wêjeyeke serbixwe û navnetewî, hestan tevbigerin. Ji bo hezkarên zimanê kurdî ez dixwazim helbesteke xwe bi wan re parve bikim.
Hechecika Koçber
Ez hechecîkek koçber im vê gavê
Di bihara umir de bûme mêvanê we
Ger min çend libên genimê we xwaribe jî
Ez ê rojekê vegerim welatê xwe
Ger hê jî li cihê xwe be, ez ê li ser destên mezin vegerim welatê xwe.
Ger peyda bikim nefela sêpelî li Alpên we
Ser ava kim hêlîna xwe bi pel û çiloyên we
Û çêlikên min ji hêkan derkevin û bi firê kevin
Ez ê rojekê teqez vegerim welatê xwe
Ger hê weke xwe be, ez ê di nava qûtîyeke darîn de vegerim welatê xwe